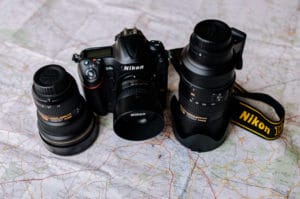 After more than a decade of experience as a photographer in the marketing and brand-building industry, Rocco Basile is capable of offering enlightening and often humorous anecdotes regarding just about any subject even remotely relevant to his professional expertise. With the increasing availability of freelancers through marketplaces like Fiverr, Mr. Basile shared some of his professional insight regarding the role freelancers — especially photography and graphic design freelancers — can play in executing marketing or brand-building strategy.
Of course, Mr. Basile, an innovative professional whose photography has transformed countless concepts and ideas into successful marketing campaigns and ads, was quick to note that there is a certain quality of unpredictability associated with many of the marketplaces in which freelancers offer their services. The rates quoted for specific products or services are not necessarily predictive of the quality of the final result or of the skill level of the freelancer, which is why Mr. Basile tends to be hesitant to utilize these services with any kind of frequency, if he even utilizes them at all.
Despite the risk and unpredictability associated with a marketplace like Fiverr, Mr. Basile believes that there are situations in which one of Fiverr's endless supply of freelancers can yield exceptional and cost-effective results. Startups and others unfamiliar with photography or graphic design may find that a freelancer available through Fiverr is their best option given the constraints of their budget. There are indeed many great graphic designers who accept freelance work through Fiverr, so Mr. Basile recommends that startups find a freelancer through this platform until they can afford an in-house graphic design team of their own.